Dortronics Showcases Enhanced Portfolio of Smart Interlock Door Controllers at GSX 2018
Ideal for a Wide Range of Applications
Las Vegas, NV (September 25, 2018) – Dortronics continues to enhance its portfolio of smart door interlock and mantrap solutions with their highly versatile and economical 4800 Series Intelligent Interlock Controllers and 4900 Series PLC Mantrap Controllers, which are both prominently featured in the company's new exhibit at GSX 2018 (booth #714).
"We are continuing to see heightened interest in door interlocking solutions for implementation across a wide range of vertical markets as end-users look for more efficient and cost-effective ways to protect people, property and assets," said Bryan Sanderford, National Sales Manager, Dortronics Systems, Inc. "Our enhanced line of door interlock and mantrap controllers are designed with the latest features and capabilities that our reseller partners in the field need, and we will continue to listen to their invaluable input to build products that meet their customers' door control needs."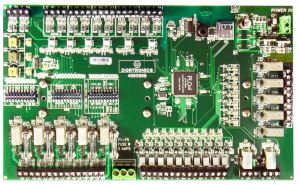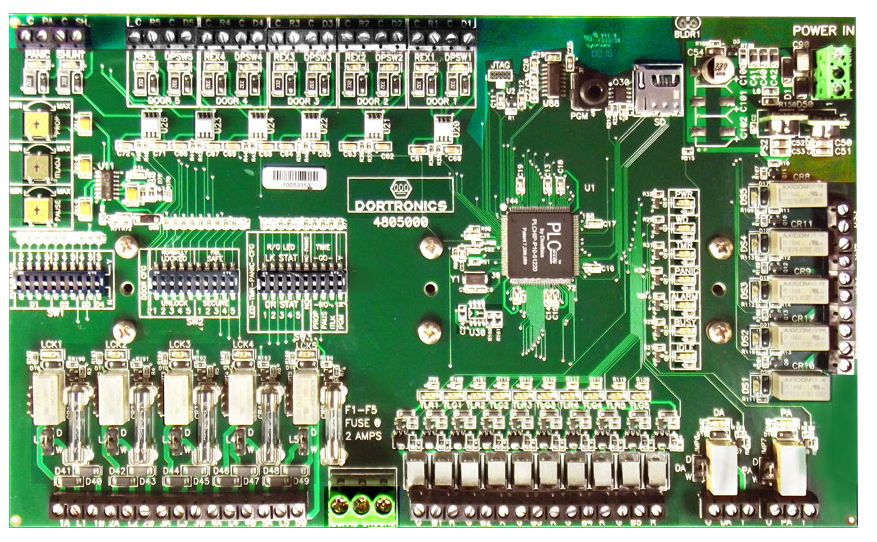 The 4800 Series Door Interlock Controller accommodates up to five doors, including doors with automatic openers. The unit features adjustable timers for propped door time, panic release unlock time, and unlock pause time for REX unlock time. Additional features include 12 inputs for door status, request for access, interlock override and emergency unlock. The unit's 17 outputs control door locks (fail-safe or fail-secure), traffic lights and mirror door status with alarm outputs. Additional features include a watchdog circuit to monitor operation, LED input/output status indication and voltage spike/surge protection. The 4800 Series is available as a controller board only or with a 4 amp power supply.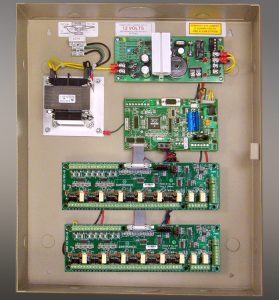 The 4900 Series 4900 PLC Mantrap features 12/24V selectable outputs for increased scalability and higher cost-efficiency in large installations with multiple door locks and alarm devices. This highly versatile off-the-shelf mantrap solution is compatible with any access control system or guard station controls. The unit features PLC logic that allows only one of multiple interlocked doors to be unsecured at a time. Simultaneous requests for access or requests for access while any single door is open are denied to maintain the highest levels of security. Additional features include: single I/O module to handle 8-inputs and 8-outputs; selectable relays for 12 or 24 Volts; expandable to accommodate over 100 inputs and 100 outputs; and special programmed logic for custom solutions. Each output includes: wet/dry jumper; pluggable terminals; fuse protection; TVS kickback protection; and normally open or normally closed relay outputs.
For more information on Dortronics' extensive line of door control products call toll free 1-800-906-0137, e-mail sales@dortronics.com.