Dortronics Features Latest Advancements in Door Control Solutions at GSX 2018
Intelligent Door Interlocking Solutions and Customized Products Take Center Stage
Las Vegas, NV (September 25, 2018) – Dortronics, an industry leader in off-the-shelf and customized door control solutions, is showcasing the latest enhancements to its extensive product portfolio here at GSX 2018 (booth #714). Featured solutions include: the highly versatile and economical 4800 Series Intelligent Interlock Controllers and 4900 Series PLC Mantrap Controllers; and a wide selection of door control switches, pushbuttons and annunciators that can be customized to meet specific user needs with quick turn-around times at competitive prices. Dortronics is also promoting expansion of its popular lunch and learn accredited course offerings, which can be scheduled at the show.
"The door control category is extremely price-competitive with commoditized products from offshore suppliers. Dortronics has carved a unique niche in this market by specializing in certain categories like interlocking door solutions and customized products," said Bryan Sanderford, National Sales Manager, Dortronics Systems, Inc. "In addition to providing customers with the products they need and when they need them, every Dortronics product is designed and manufactured in the US with the highest levels of quality and reliability."
Featured products at GSX 2018 include: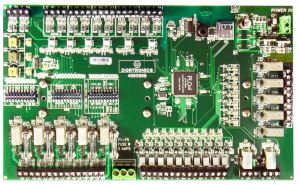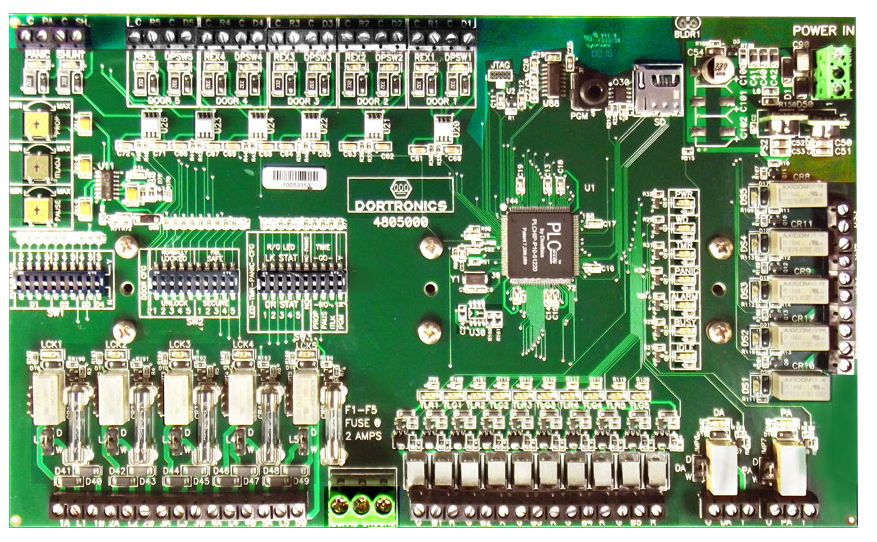 The enhanced 4800 Series Door Interlock Controller accommodates up to five doors, including doors with automatic openers ideal for numerous SMB, clean room and retail applications, and the upgraded 4900 Series 4900 PLC Mantrap with 12/24V selectable outputs delivering increased scalability and higher cost-efficiency for large installations with multiple door locks and alarm devices.
Also on display is a wide sampling of Customized Door Control Products to demonstrate Dortronics' ability to respond to fast-turnaround customized solutions, including switches with laser etched or engraved paint filled lettering, custom plate sizes and annunciators in multiple configurations and form factors.
Dortronics is also promoting the expansion of its Accredited Lunch and Learn Course Offerings with Building Industry Consulting Service International (BICSI) and American Institution of Architects (AIA) Continuing Education Credits. Two one-hour courses include: Door Interlocks: Applications and System Design, and Electronic Locking Devices for Access Control Systems. Show attendees are welcome to schedule on-site lunch and learn sessions with Dortronics while at GSX 2018.
For more information on Dortronics' extensive line of door control products e-mail sales@dortronics.com or visit Dortronics at GSX 2018 (booth #714).