Product-Specific Cut Sheets
Aid Selection and Installation Planning
Here's our current collection of product-specific cut sheets to support your product selection and installation planning process. Cut sheets include product descriptions, features, and key benefits, along with important dimensions, specifications, and requirements for successful installation and use. If you don't find what you need, please contact us so we can assist you.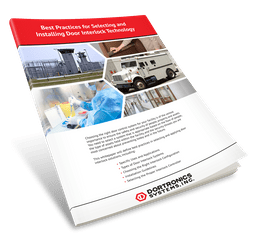 Gain a Better Understanding of How Different Door Interlock Systems are Applied and Operate